Awarded TripAdvisor 2019 Certificate of Excellence and Hall of Fame

We're excited to announce that Fresh Water Resort, Pahalgam has officially been recognized by the world's largest travel site TripAdvisor with the 2019 Certificate of Excellence, and with it, has once again been awarded with the coveted Hall of Fame for five years of excellence award.
TripAdvisor annually rewards only 10 percent of the top-performing businesses with a Certificate of Excellence. This award only goes to those which have consistently received positive reviews from real travelers over a 12-month period. As for the TripAdvisor "Hall of Fame" status, it serves as a special reward only granted to the recipients of the Certificate of Excellence for 5 years in a row. TripAdvisor announces the winners of the two awards only once a year in late May.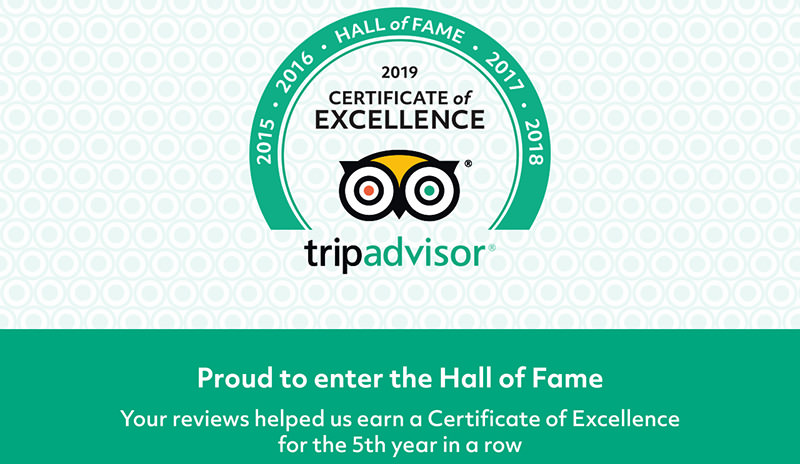 Fresh Water Resort, has entered the 2019 TripAdvisor Hall of Fame as the recipient of the Certificate of Excellence for 5 years running 2015-2019.
With the TripAdvisor rewards based on traveler reviews and ratings, there is no greater seal of approval than being recognized by our customers. We are very grateful to all our customers who have taken the time to review us and share their feedback on TripAdvisor. All reviews are read by us and greatly appreciated, as customer satisfaction is the highest priority for us. It is great to know that our customers have enjoyed their experiences with Fresh Water Resort and rate our service as "Excellent" and "Very Good".